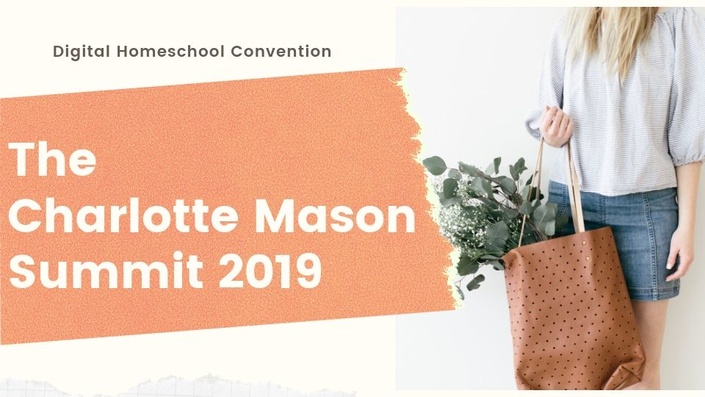 Charlotte Mason Summit 2019
Plant. Grow. Bloom
Discover a whole new side to the Digital Homeschool Convention with our brand new: Charlotte Mason Summit. This is a small five day summit that encourages you to focus your homeschool efforts. Renew your spirit as a homeschool parent, and refresh the ways in which you approach home education. Featuring 5 days of quiet reflective study on the concepts of nature study and early years CM style homeschooling. This summit is smaller and easier to digest than our typical convention.
Charlotte Mason had some fantastic advice for us and reading her volumes has lit a fire in my soul. My homeschool went from chaos to relaxed but intentional. I'm not saying that the transition was easy. There was most definately a learning curve to the Charlotte Mason method. It was, however, just what I needed to bring the joy back into homeschooling.
Join us from April 1st through April 5th for 5 sessions from five unique and gifted speakers. This year we will be focusing our efforts on topics such as nature study, early years CM homeschooling and more.
Unlike our previous online conventions we wanted this one to be smaller and intentional. We know that your time is limited and incredibly valuable. We are hosting one session each no more than an hour. Each session is then followed by an open online discussion about the session with fellow homeschool moms and hosted by DHC owner Holly Chubb. You can chose to join us at 12pm EST or come back later for the replay.
We hope this summit helps you find the elements that make your homeschool enjoyable and warm. We want the encourage you and help you suceed in educating your children in the home. Please join us April 1st though 5th. All sessions are free to watch during that week!
Course Curriculum
Day One
Available in days
days after you enroll
Day 2
Available in days
days after you enroll
Day 3
Available in days
days after you enroll
Founder
Holly Chubb is a homeschool mother of 3. She is the founder and owner of The Digital Homeschool Convention and the owner of "At Home With Holly" a homeschool website. Her mission is to provide affordable resources to homeschool families everywhere, to make homeschooling easier and more affordable, and to create a successful learning environment.